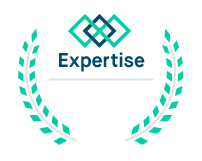 Best Dentists
in Lexington2016
Dr. Jessica Kress
A native Lexingtonian, Dr. Jessica Kress has bluegrass in her blood. Her pedigree includes Lafayette High School, Transylvania University, and the University of Kentucky College of Dentistry—GO CATS! And she's got that warm, southern, welcoming attitude that central Kentuckians all know and share. "Since being very little, I knew I wanted to be a 'hand holder,'" says Jessica. She toyed with the idea of becoming a teacher or a nurse for a while, then, after working as a dental assistant, an office manager, and even a general manager of a dental office for three years, she knew that dentistry had to be her true calling. Her goal is to rescue folks from pain and empower them with the tools they need to maintain their own oral hygiene.
For Jessica's entire academic and professional life she's leaned toward that desire to help and give back, too. While in school, she volunteered with the Bluegrass Domestic Violence Program, Special Smiles for Special Olympics, the Ronald McDonald House, Florence Crittenden Home, and these days she's a member of the American Dental Association, Kentucky Dental Association, and the Bluegrass Dental Society, where she serves as President-elect. She is also an active board member for the Bluegrass Parents of Twins and Multiples Club. In January 2016, Dr. Kress held the very first Dental Day in her office, with the help of Surgery on Sunday and Mission Lexington Dental Clinic. Dr. Kress is very excited to be continuing her dental education as a Spear study club, where she works with other local and national dentists and specialists, in order to provide he patients the best care possible.
When not at work, Jessica enjoys family time with husband David, twins Abby and Graham, and their rescue dog Samson. Jessica looks forward to the new lifelong friends she'll be making at Commonwealth Smiles, holding their hands, relieving their pain, and guiding them in their quest for dental health. Dr. Jessica Kress—she smiles when YOU smile.
 Megan Stephens , Office Manager
Originally from Plano Texas, Megan graduated from the University of Kentucky with a health administration degree and a business minor. She has two wonderful girls, Lilly and Kensley ages 11 and 8 and two furry children Cooper and Olivia.  As if her kids don't keep her busy enough she volunteers at their school and is on the Baby Health board. When not at  office she enjoys working out, and hanging with her kids.

  Danielle Haddix, R.D.H.
Danielle is from Cutshin, KY. She obtained a Bachelors of Science in Biology from Alice Lloyd College, and then her dental hygiene degree from Bluegrass Community and Technical College.  She chose dental hygiene as a career path because she finds it extremely rewarding to be able to improve someone's quality of life with something as simple as a smile. When not in the office, she enjoys spending time with her husband, Egan, and their deaf boxer, Zoey, who they adopted from the Lexington Humane Society. She also enjoys spending her time learning to cook new recipes! She's excited to be part of the Commonwealth Smiles family and looks forward to meeting you!
Reviews
"Dr. Kress and team are extremely professional, efficient and great at what they do. Their office is warm and welcoming and staff are friendly and very attentive to your individual needs. I have struggled with tooth sensitivity my whole life. Dr. Kress is committed to finding a solution and is very easy to work with. I am always impressed with her gentle manner, yet exceptional knowledge of her field. See you soon! Now, on to flossing."
-Kate A
"She has my vote for my next dentist. She is very knowledgeable and is able to teach that knowledge to her patients in a way they can understand. Very caring staff as well. Office clean, comfortable and festive for the holidays. Very welcoming. She tries to take away any apprehension about the unexpected circumstances or rests any fears of a dentists."
-Johlene B
"Fantastic! The office staff and the assistants are great and very helpful. While Dr. Kress is very kind, upbeat, thorough, and very knowledgeable. If you are in the market for a new dentist, I highly recommend Commonwealth Smiles and Dr. Kress!"
-Quaid A
"Dr. Kress is a WONDERFUL dentist! She is very attentive to your needs. I have never had a bad experience with Commonwealth Smiles–and I had to have a root canal with crown placement this past year! Dr. Kress does excellent work, is meticulous and dedicated to her patients."
-Sarah E
"I highly recommend Dr. Kress & Commonwealth Smiles! Friendly, professional & comfortable office!"
-Kelly B
"Dr. Kress & staff were excellent! The office setting is very intimate, and you really feel like you're getting specific, individualized care. Dr. Kress and her assistant took time to go through more of my health history than any other dentists I have seen, and had some great suggestions (even for non-dental issues…I am gladly taking Dr. Kress' suggestion of getting regular massages for my headaches and general stress!). This is also the first time ever that a dentist has convinced me of the importance of flossing, and I have (miraculously, as I was an avid non-flosser) stuck with it, now for about 4 months. I'm glad I found this place, and will definitely be sticking around; no more dentist-hopping for me!"
-Brittany D
"I was looking for a new dentist for myself and stumbled on Dr. Kress' office simply because it is located in the right location. It has been a long time since I was so pleasantly surprised by an untried or unrecommended office. My experience exceeded my expectations from the state of the art office to the friendly and professional staff. Dr. Kress is the consummate professional and her manner is confident. She is eager to explain why her recommended treatment is important. She definitely inspired me to take better care of my teeth and I never thought I did a poor job! My 8 year old daughter is excited to give her a try, too. A highly recommended office!"
-Kimberly D
"I don't normally write a review of my visit to the Dentist but I had to share this with others. I was very satisfied with my recent visit to Commonwealth Smiles on Nicholasville Rd. Dr. Kress and her staff were very friendly and professional. I needed to be seen on relatively short notice and they found time to squeeze me in. You should check them out."
-Michael M
"Dr. Kress is amazing. She is so personable and professional, she really knows her stuff. And she has a helpful and knowledgeable staff working for her. They genuinely care about how their patients take care of themselves!"
-Maria A
"I was searching around Lexington for a good dentist and I came across Commonwealth Smiles on Google search. After reading nothing but great reviews, I scheduled an appointment knowing I wasn't going to be disappointed. Dr. Kress and her staff are very professional and thorough in everything that they do. I really appreciate how they embrace new technology to enhance my visit. She put my X-rays up on a big screen TV and explained exactly what was going on with my teeth and to pointed out places where I can do a better job at flossing. It really made me feel appreciated as a patient that she took the time to help me understand what I can do to have better teeth."
-Zachary J